About Arch Real Estate Associates
The combined talents and experience of Arch Real Estate Associates has led to an innovative working relationship that has made us an award winning team. Thanks to the value our clients put into our services and the number of clients we are able to help each year, we are part of the top 1% of the entire Berkshire Hathaway HomeServices real estate network nationwide. The best part for our clients, is that with a team, there is always an agent available to assist you. Contact us with your real estate questions or needs. We're happy to share our experience with you.
---
TIM KOPPEL
MANAGING PARTNER/REALTOR 
d: 636-293-3166
e: TKoppel@BHHSSelectSTL.com
Tim was born in Atlanta, Georgia and grew up in St. Charles. He graduated from Francis Howell where he played baseball before attending Missouri Baptist to play soccer. Tim is a natural born leader and was the assistant coach of MBU's men's soccer team for 5 years before getting into Real Estate in 2017.
Tim has a wife Jessica and an 11 year old son Landon. He currently lives in Lake St. Louis and works with buyers, sellers, and investors in St. Charles, St. Louis and all of the surrounding areas. Tim says the best part of the job is getting to work with all kinds of people and how flexible the schedule can be.
---
DARCI McAFEE
MANAGING PARTNER/REALTOR 
d: 314-853-6241 
e: DMcafee@BHHSSelectSTL.com
Darci grew up in Austin, Texas and has lived in the StL for 20 years. She came into real estate from a property management background back in 2017.
She has a husband, Brian and two boys, Cayden and Aidric. She recently purchased a home on acreage in Troy, Missouri but you will commonly find her helping clients in TGS, Maplewood or South Hampton. She is also heavily into investing, with homes in multiple states.
Darci loves helping first time homebuyers navigate the buying process.
---
BARBI BLANKE
REALTOR
d: 636-279-0261
e: BBlanke@BHHSSelectSTL.com
Barbi was born in Santa Maria, California and relocated to StL with her family when she was 12. She later graduated from FZ North.
Barbi got her real estate license in 2016 and has been a top producing agent for many years. Her clients rave about her kindness, commitment and care.
She's been married to her husband, Kevin, for 19 years and they have 2 children, Nathan and Sophia.
---
SHELBY LATHAM
REALTOR
d: 636-544-4580
e: SLatham@BHHSSelectSTL.com
Shelby grew up in St. Paul where she attended Saint Dominic High School before attending University of Missouri.
She's been married to her husband, Adam, for 7 years and they have 3 children; Carson, Andrew and Molly.
Shelby was recently licensed but is already successfully assisting both buyers and sellers!
Ava was born in St. Charles, Missouri and has lived here her whole life. She is here to help you through your transaction and make it as smooth as possible.
---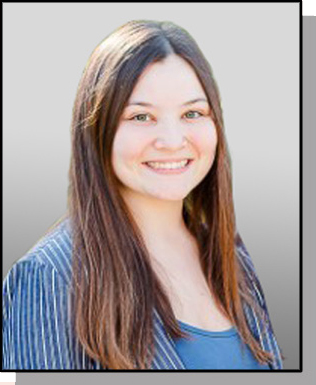 AVA SCHINDLER
OPERATIONS MANAGER
d: 636-352-5215
e: ASchindler@BHHSSelectSTL.com
More about Ava coming soon...